Malina homes
Images, renderings, features, colors, sizes and other information are approximate and for illustrative purposes only. No guarantee is made that the images, renderings, features and other information depicted or otherwise described will be built or if built, will be the same as depicted or described herein. CCHHI, its successors and assigns, reserves the right, in their sole and absolute discretion, to make changes at any time without notice or obligation.
Fencing has been intentionally omitted to show more detail of the building's exterior. Malina at Koa Ridge affordable homes are for buyers earning 120% and below the Median Income based on the income guidelines published by the City & County of Honolulu. See the Malina Eligibility Video for more information.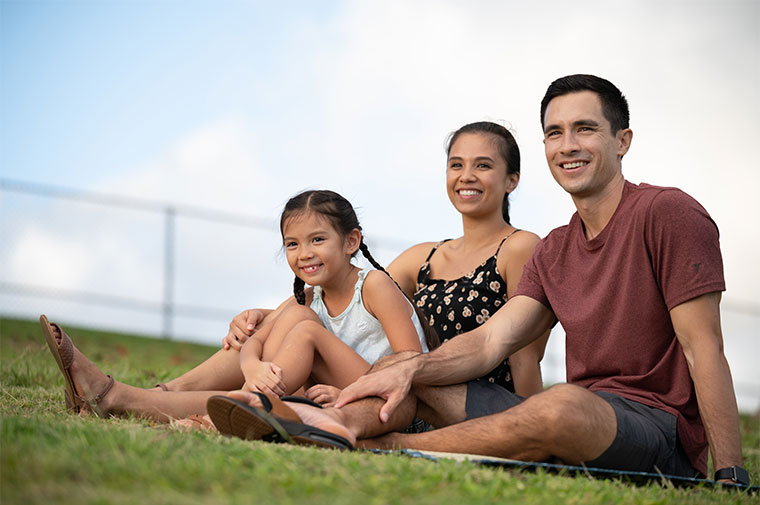 Malina Information Center
Learn more about the Malina at Koa Ridge Affordable Housing eligibility and restrictions, download the full Application Packet and submission instructions, and find the answers to our most frequently asked questions.
View information center >
malina at koa ridge
Malina, which means calm in Hawaiian, is the first affordable condominium townhome series available at Koa Ridge. These one, two, and three-bedroom homes range in size from 487 to 1,079 square feet of living area and start from the mid $380's, fee simple.

walea at koa ridge
Walea, which means serenity in Hawaiian, is a brand-new condominium townhome series at Koa Ridge. Offering five contemporary two- and three-bedroom floor plans that range in size from 991 to 1,557 square feet of living area, Walea homes feature spacious open-concept living areas, modern kitchens with a breakfast bar, air-conditioning, enclosed garages, and more.
View the flipbook version of our new Koa Ridge brochure.
Learn all about Koa Ridge and Castle & Cooke Hawai'i in this printable and downloadable brochure.
View the Koa Ridge Brochure >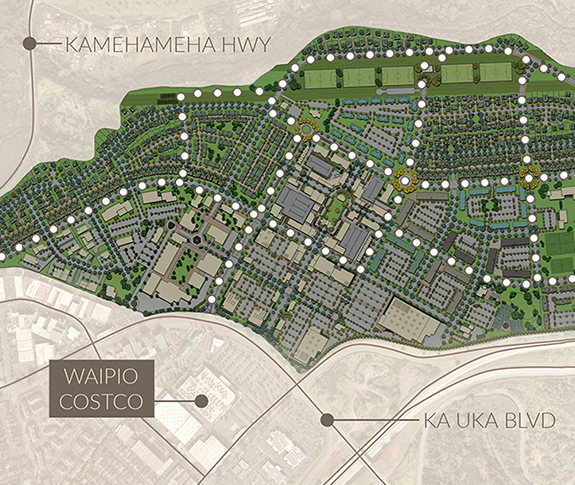 E Ola Koa - "Live like a Koa tree"
In Hawaiian culture, E Ola Koa (live like a Koa tree) is used as a greeting to wish someone a long and healthy life. At Koa Ridge, we've adopted this greeting to welcome residents and guests to the community
Learn More >