LIVE | GROW | THRIVE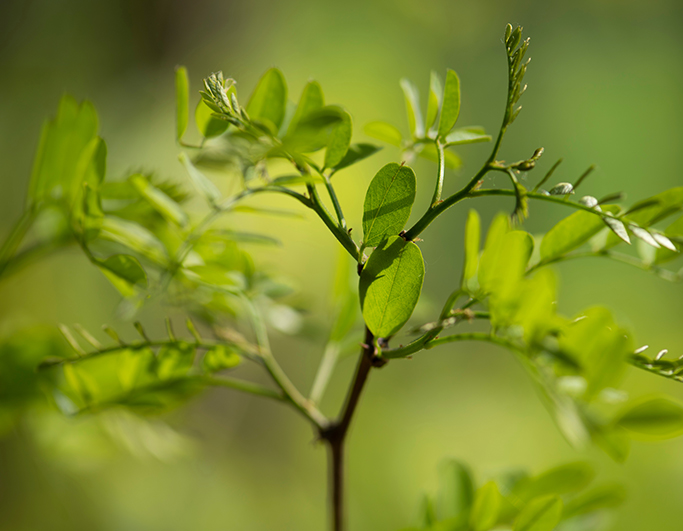 'Okipu'u, known in ancient Hawaiian culture as clearings in the ancestral forest, played an important role in the history of Koa Ridge. Early maps show that a multitude of 'okipu'u were created on the Koa Ridge lands to allow sunlight to shine through the dense forest and reach the earth below. The newly created light source facilitated the birth of life-giving plants in an environment where they could grow and thrive.
This "new life" concept provided the inspiration for today's Koa Ridge. A master-planned community for Hawai'i's residents to live, grow, and thrive.
READ MORE >
LIFESTYLE & AMENITIES
Live a life of health, choice, and convenience
VILLAGE & THE GATEWAY
Koa Ridge is centered around the Village and The Gateway at Koa Ridge commercial center featuring sidewalk cafes, retail shops and restaurants, and other places to gather, swap ideas, talk story, and live aloha.
KOA RIDGE LIFESTYLE >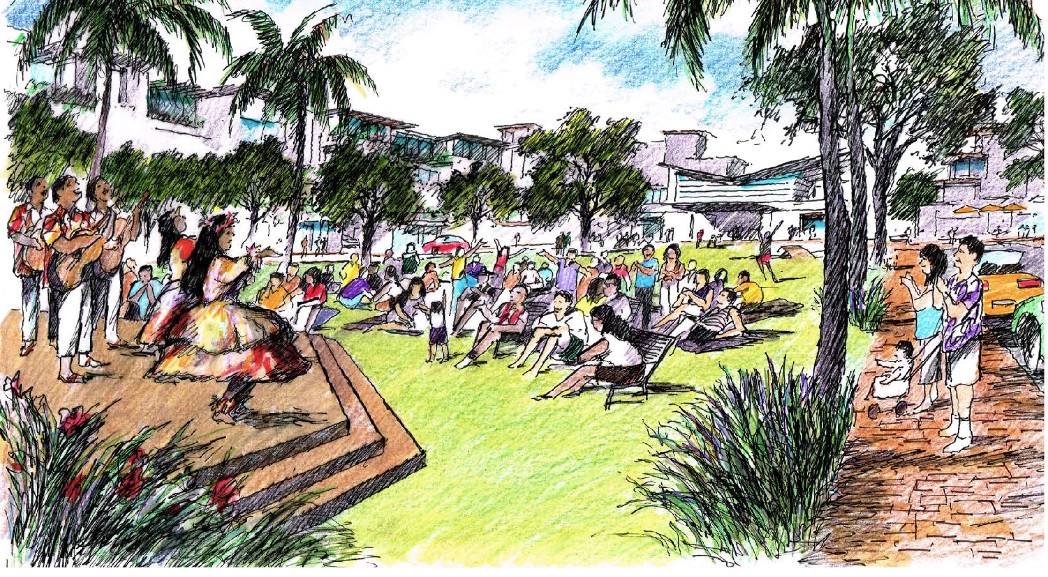 HALE LAU KOA
At the heart of Koa Ridge is Hale Lau Koa (house of Koa leaves), where residents will gather for events and activities, where hula dancers, artists, artisans, and storytellers will conduct their crafts, creating a real sense of connection with the larger community.
KOA RIDGE LIFESTYLE >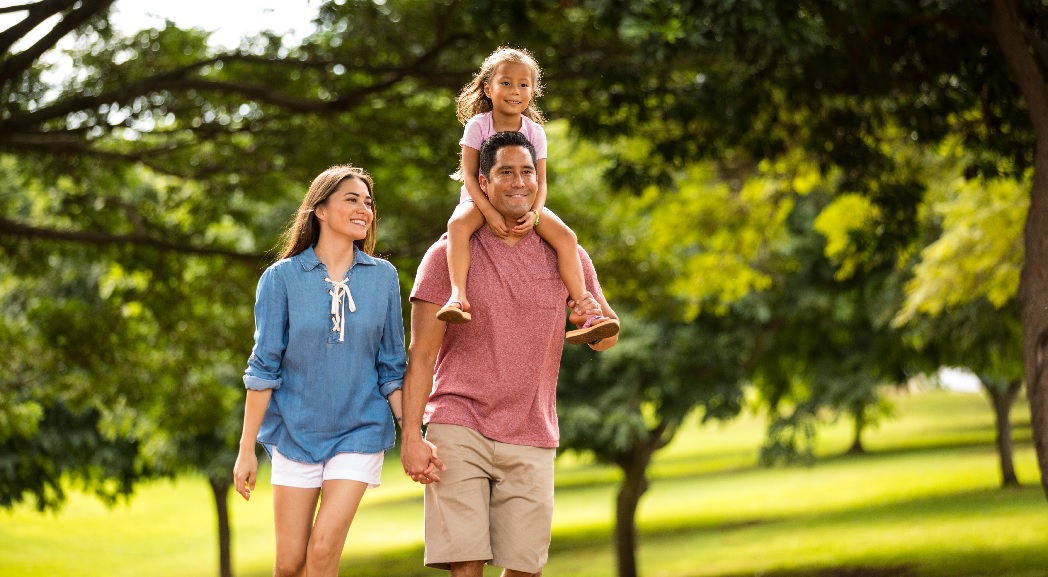 HO'ĀLA TRAIL
In Hawaiian, Hoʽāla means to awaken, and that's what Hoʽāla trail at Koa Ridge will do for your energy and soul. This 7.5-mile interconnected pedway will provide residents with the option to walk or bike to parks, services, and amenities located throughout Koa Ridge.
KOA RIDGE LIFESTYLE >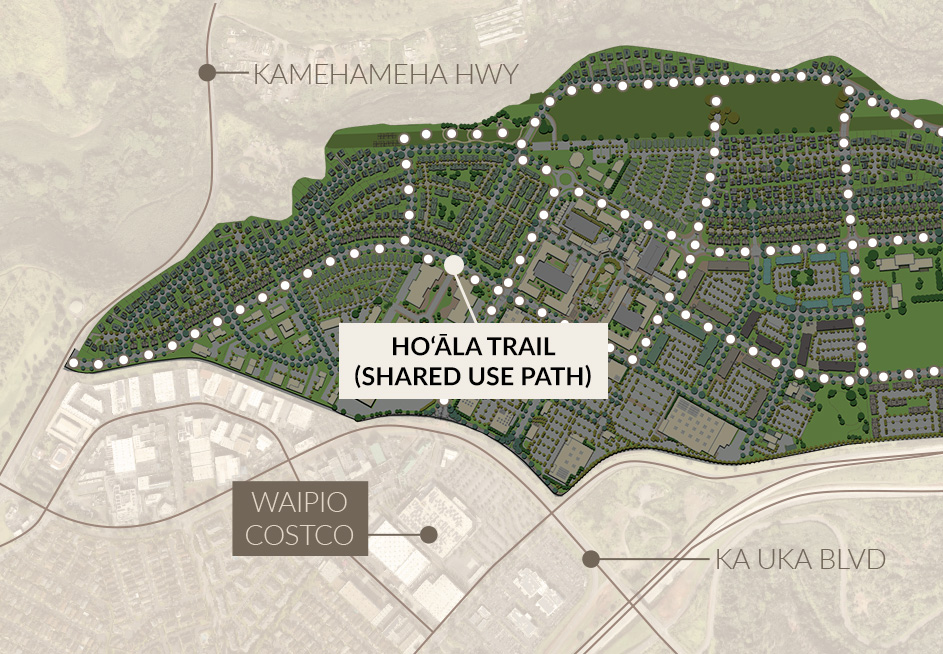 A NEW "SURBAN" PLANNED COMMUNITY
The best of urban and suburban
Imagine the energy and convenience of urban living blended with the serenity and comforts of a suburban location. This is "surban living" at Koa Ridge in Central Oʽahu. A brand-new master-planned community by Castle & Cooke. Make your home in this all-inclusive community where shopping, dining, activities, entertainment, and jobs will be within walking distance ̶ all interconnected by the 7.5-mile Hoʽāla Trail. A place where neighborhood parks and open spaces encourage an active outdoor lifestyle. A home where you and your family can plant new roots and grow for generations to come.
KOA RIDGE COMMUNITY >
KOA RIDGE NEIGHBORHOODS
Offering a variety of home styles in a wide range of prices
Available
Malina Phase V


Affordable Condominium Townhomes

1 to 3 Bedroom Floor Plans

487 to 1,079 SF Living Area

From the Mid $380's (FS)

LEARN MORE >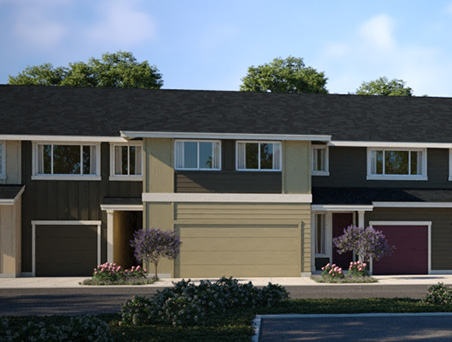 Coming Soon
Walea Phase III


Condominium Townhomes

2 to 3 Bedroom Floor Plans

991 to 1,557 SF Living Area

From the $660's (FS)

VIEW FLOOR PLANS >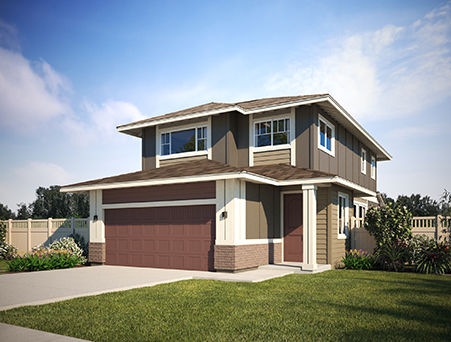 Coming Soon
Waioha Phase I


Detached Single-Family Condominiums

2, 3 to 4 Bedroom Floor Plans

950 to 1,484 SF Living Area

From the $950s (FS)


Register to Get Koa Ridge Information First!
Advantage program members receive the latest information and updates on Koa Ridge first. Other benefits include invitations to Sneak Preview Events, access to restricted areas of our websites, a Personal Sales Representative, and more.
REGISTER NOW >
GALLERY

Images, renderings, features, colors, sizes and other information are approximate and for illustrative purposes only. CCHHI reserves the right to make changes at any time without notice or obligation.